Custom Gobos
Being able to project anything you want on whatever surface you want is the greatest advantage of gobos and moving lights. Gobos can be found projecting light onto the stages of London's West End and New York's Broadway and at all kinds of exhibitions and festivals throughout the world. They are even used in museums, shopping malls and the sidewalks of local stores.
"Custom" means you can choose any photograph or picture – halftone, black and white or color – to be transformed into a gobo, regardless of size. You can add your own artwork we can do it for you. We work with printed or digital images and scale or adjust them to fit the gobo. We can even add or remove colors, texts and other effects to create the specific image you are looking for. Download our product catalogue for inspiration and info or send your ideas to order@beacon.nu and we will assist you.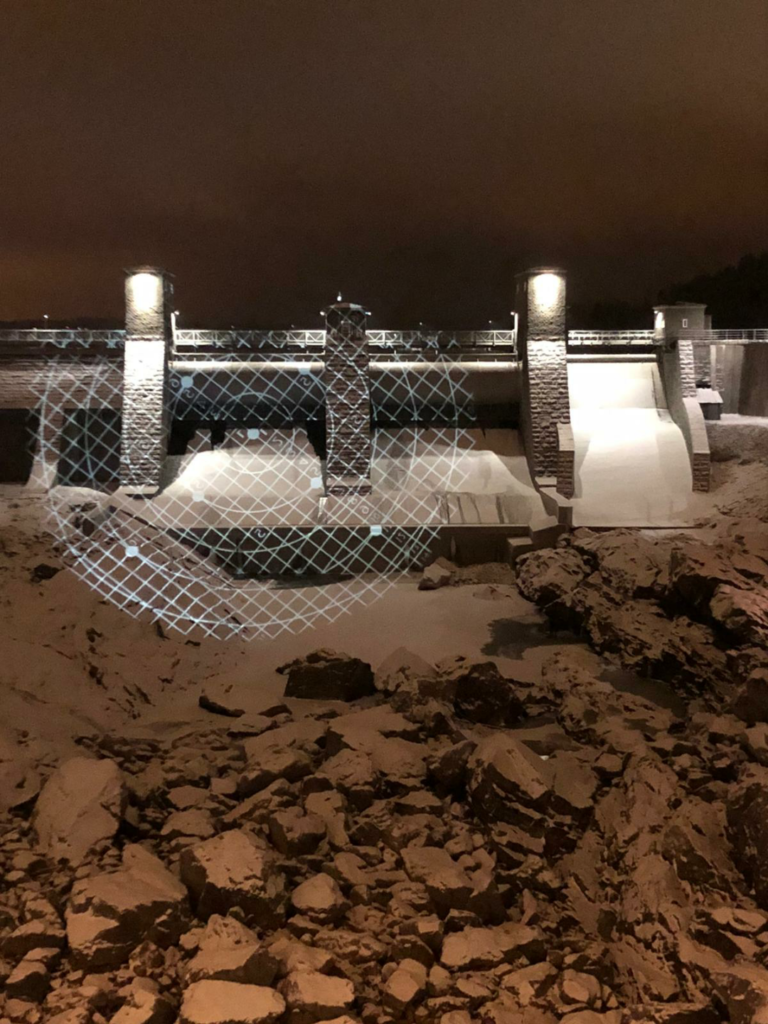 Our standard glass gobos come in several different designs are available in halftone, black and white, or color. The standard designs are developed for use in a broad range of locations and projects. How and where you use them is only limited by your imagination. Below we present just a few standard glass gobos. But if you download our complete product catalogue you will find several hundred different gobos. Breakups, dots, arrows, stars, and a lot of other designs – black and white, halftones or color. All of these are known by the experienced designers among the Gobo Group members to be useful in many situations. Download our complete product catalogue here!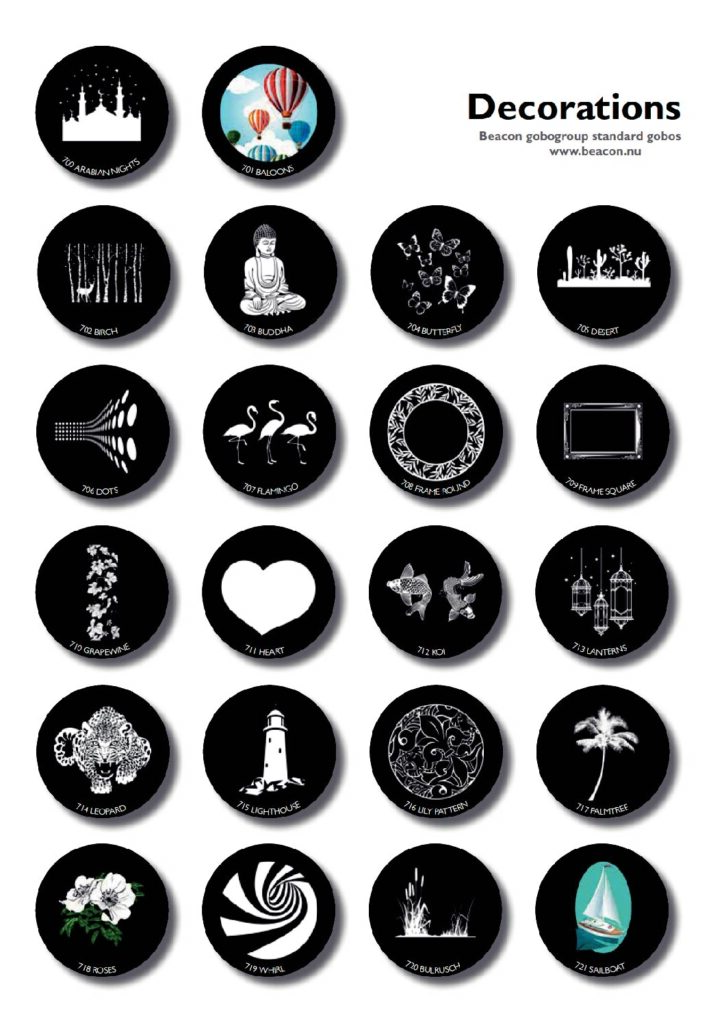 Projectors
Beacon is proud to offer a variety of high quality projectors perfectly adapted for gobo projection both indoor & outdoors. Choosing the right projector for your project is essential and we help you find the right one. Just get in touch with us order@beacon.nu or read more about them in our Product Catalogue.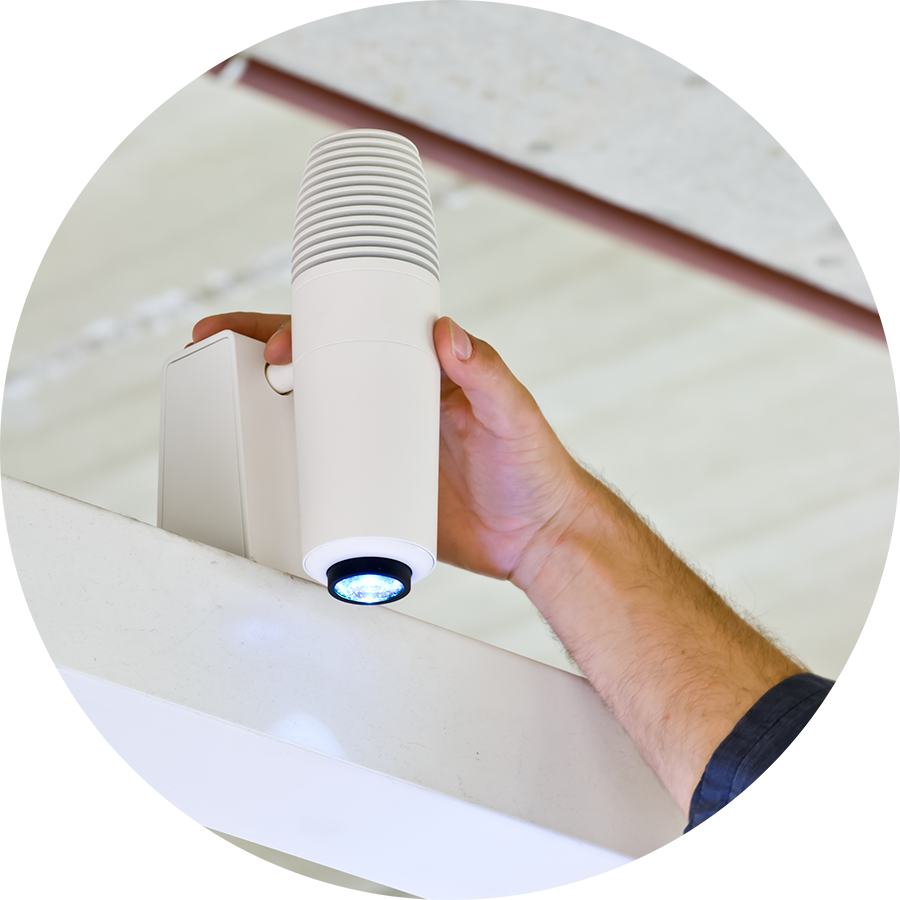 Download product catalogue
Find inspiration and get ideas for your upcoming project. Download the complete product catalogue here!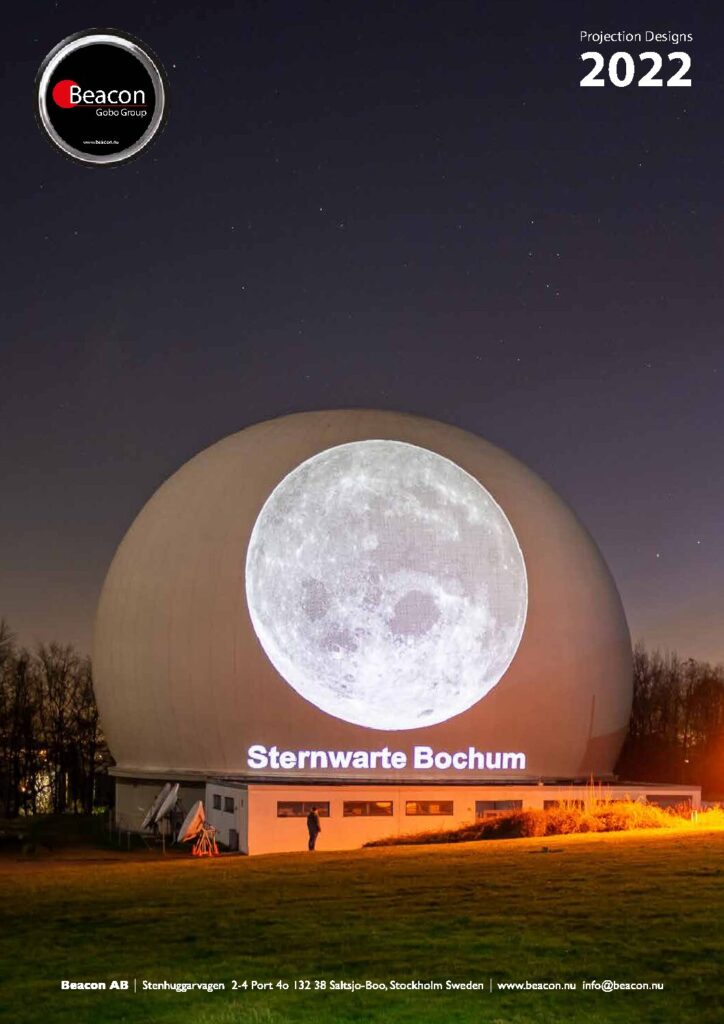 How to order
When ordering a customized gobo, it is important you provide us with the right format to get the best results. You can find out more about this, the different gobo sizes, and other useful information in our
product catalogue!
Alternatively, you can reach out to us and we will help you.
Email us: Order@beacon.nu
Call us: +46 90 18 54 00